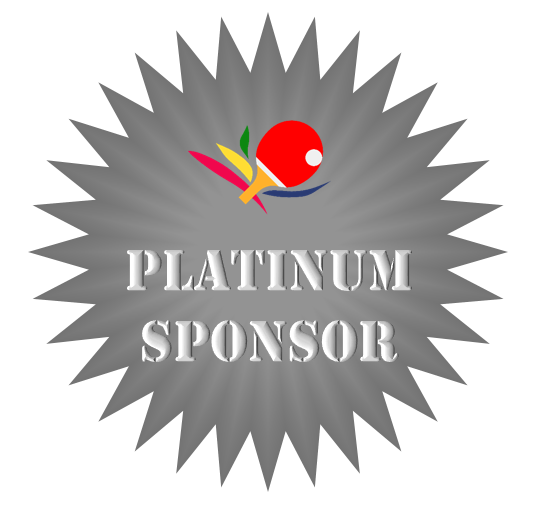 Platinum Sponsor: $40,000
• One Full Page AD & One Banner
• 25 VIP Tickets & 25 Regular 2-day Tickets
• Back Space of Ticket (1st come 1st serve)
Gold Sponsor: $20,000
• One Full Page AD & One Banner
• 20 VIP Tickets & 15 Regular 2-day Tickets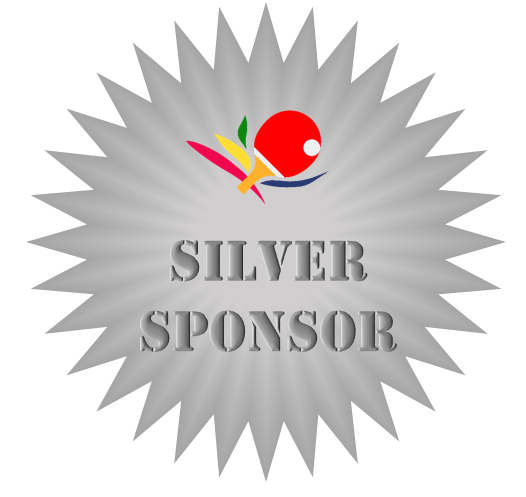 Silver Sponsor: $10,000
• One Full Page AD & One Banner & Back Space of Ticket (1st come 1st serve) 
• 10 VIP Tickets & 6 Regular 2-day Tickets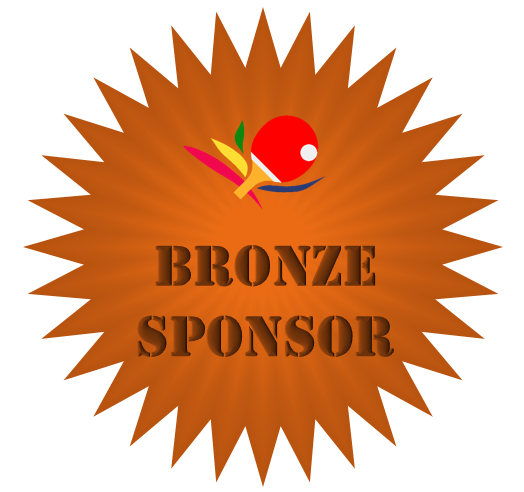 Bronze Sponsor $5,000
• One Full Page AD & One Banner & Exhibition Booth 10' x 10' 
• 6 VIP Tickets & 4 Regular 2-day Tickets
• One Full Page AD & One Banner
• 4 VIP Ticket & 2 Regular 2-day Tickets
• One Half Page AD & One Banner
• 2 VIP Tickets & 2 Regular 2-day Tickets
• 1 VIP Ticket & 1 Regular 2-day Ticket
• 1/4 Page AD; 2 Regular 2-day Tickets   
Banner Size 10' x 3'; subject to change without notice based on the requirement of the facility.

Display booths provide one 8' table & 2 folding chairs.

Full Page Ad 8.5" x 11", Half Page Ad:  5" x 8". Need High Resolution (Min. 300 dpi) pdf printing file. Please email digital file to Frank: [email protected]
LA Open is a non-profit organization and a USATT sanctioned 4-Star event to be held on weekend—August 12 & 13, 2023.  The 2023 tournament is our 11thannual event and we will continue to strive as in the past to bring in higher caliber players and welcome more enthusiastic fans.
Our tournament offers more than 300 matches in 27 events for players of all levels and age groups.  The prize money for Open Singles event is $10,000, which is the highest of all ping pong tournaments in the country, and total prize award amounts to $30,200.  
We invite you again to sponsor this year's tournament and will reward our sponsors with advertisement in our official tournament book and display of tailored banners at the tournament site. Many prominent businesses and individuals such as, China Airlines, Diamond Wipe Inc.; Pacific Best Inc., 99 Ranch Market and various financial institutions have accordingly supported us.  Your sponsorship will be a noble cause that advocates this sport for youngsters. It will enhance a strong image of your business, and your contribution will be highly appreciated.
Please contact our Marketing Directors Sherry Shi for sponsorship details; her email address is: [email protected]. And Sponsorship details sheet with our contact information is enclosed. 
Thank you again for your support and we wish your business all the best.                                                                                                         
Respectfully Yours,
Lung Chung Law
Chairperson 2023  
LA Open
Date: August 12th & 13th, 2023
Venue: Cal Poly Pomona Kellogg Gym
3801 W Temple Ave, 
Pomona, CA 91768